Here are some photos of my studio.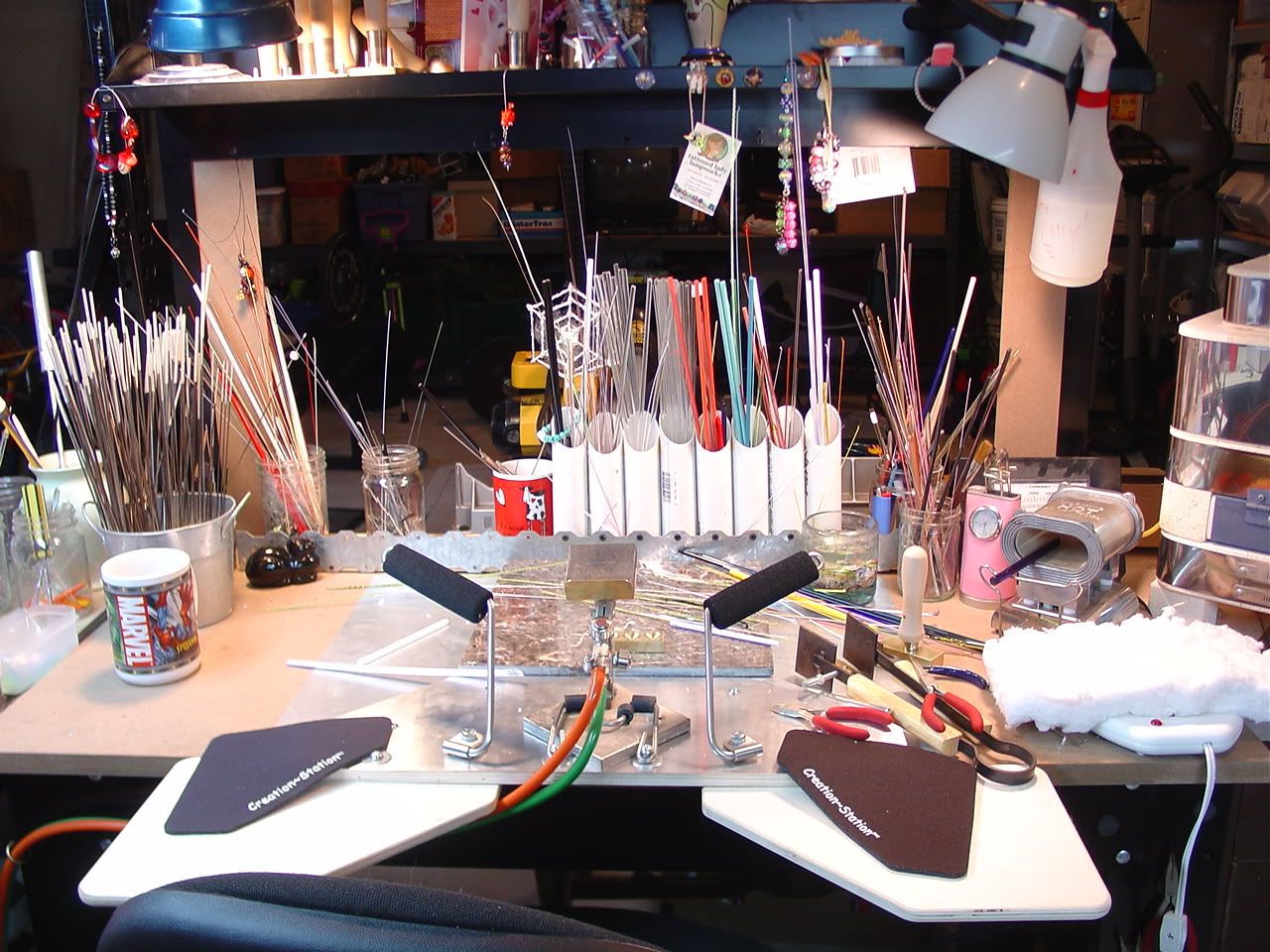 Nope, it's not clean for long. I've got a mess of glass covering my work table. It drives everyone nuts but me!!! I love the mess of color!!! It's often my inspiration for fun color combos. And the Creation station is cool, but I don't use the handlebars. They are currently laying down where the black pads are. But I do love the wings!!! Perfect for elbow support...with some added cushion my Dad gave me.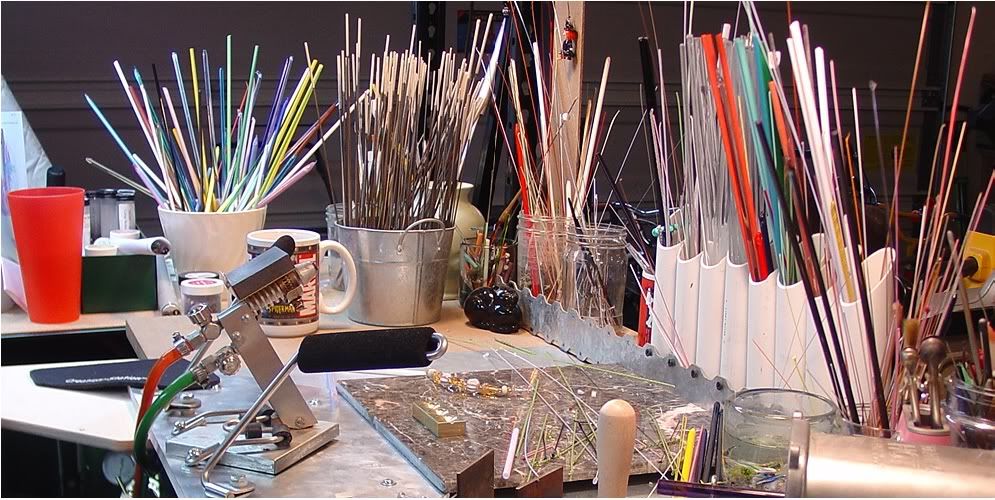 Here's a side view of my Minor Burner...it's an oldie but a goodie!!!
OK FINALLY!!! As promised here are photos of my Garage Studio!!!
Now remember it's not and I repeat NOT clean!!! I'm not good at keeping my work area clean at all. ;-)
This is as you go out to the garage. Notice the pink carpet? That's where my desk are a is.
See...
I love my desk...And that Cute Chair!!! So cute!!!
Now from there we walk down ------->that way to my bench.
And here's my bench the way it usually looks...full of glass and stuff!!!
And this is the view from my torch back the way we came.
Man do I need to replace that lamp shade!!!
While I was gone a couple days ago my cat and dog were playing (by cat I mean kitten who's name is
Diablo and so totally lives up to his name!!!) and knocked it down. Ruined the shade. I'm having trouble finding a new one
because it's a very old lamp. Sigh.... Wish me luck!!!